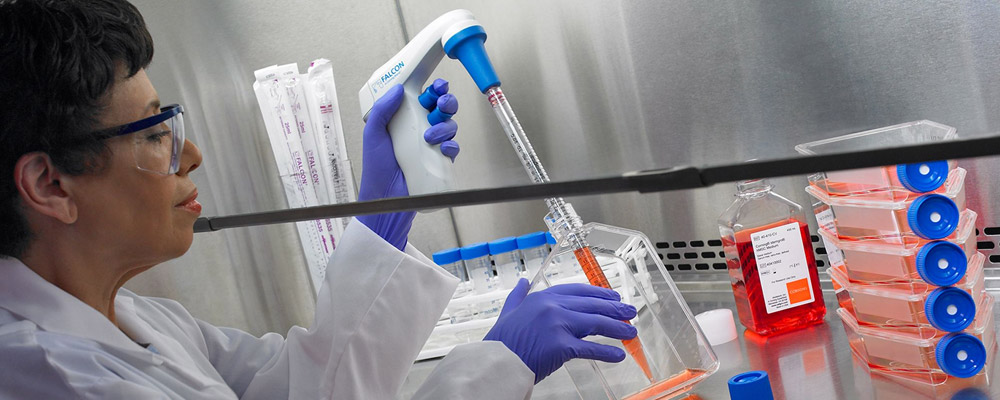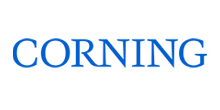 Overview
Known for the popular "Falcon Tubes", the Falcon brand has set the standard for high- quality disposable plastic ware for more than 50 years Falcon-branded liquid handling and cell culture products are designed to advance research and are used in laboratories worldwide manufactured from advanced bioanalytical grade resins and extensively tested, Falcon plastic ware ensures high quality and consistent, reliable results.
All Falcon® products are manufactured per current Good Manufacturing Practices (cGMP) and ISO 9001 standard. The ISO certification verifies our facilities meet international quality system standards. The quality system is routinely audited by a notified body to ensure a work environment that consistently maintains the highest standards ISO compliance gives our customers an added level of assurance that Corning is committed to superior quality and continuous product improvement.
Cell Culture Plasticware
Corning Biologicals and Surface Solutions
Produce a cell culture environment that more closely resembles the natural biological environment, improving your chances for success. With numerous new surface technologies—from Matrigel® Matrix to BioCoat™ pre-coated cultureware to synthetic ECM mimetic peptides - as well as non-treated and tissue culture-treated polystyrene vessels, Corning cell culture surfaces enhance the binding and growth of specialized and fastidious cell types in low and non-serum media environments and offer functional, structural, and surface charge modalities.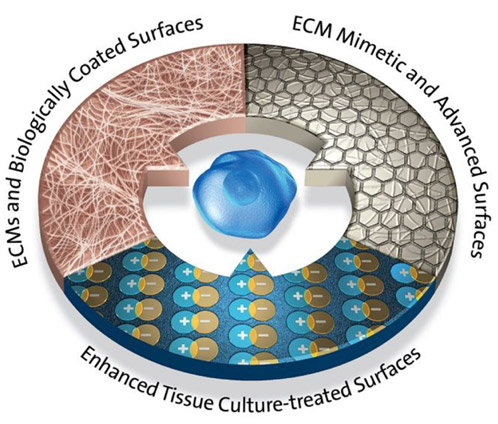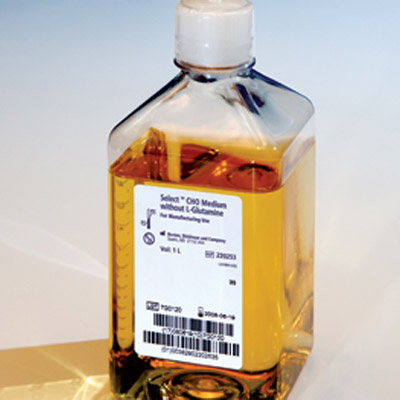 Extracellular Matrices (ECM)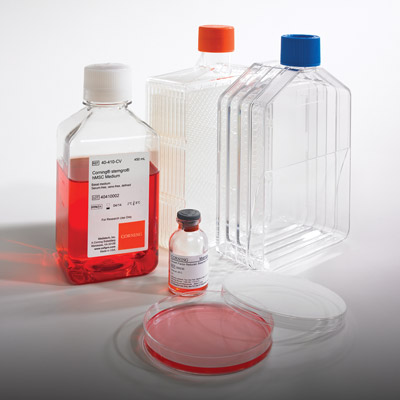 Custom Media and Sterile Solutions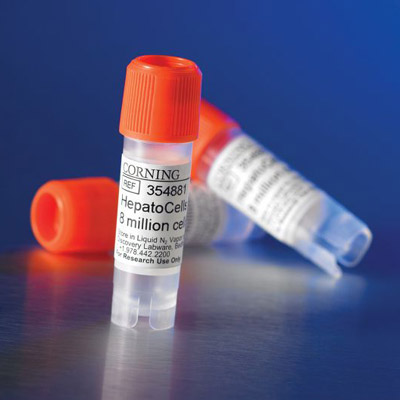 Human and Animal Hepatocytes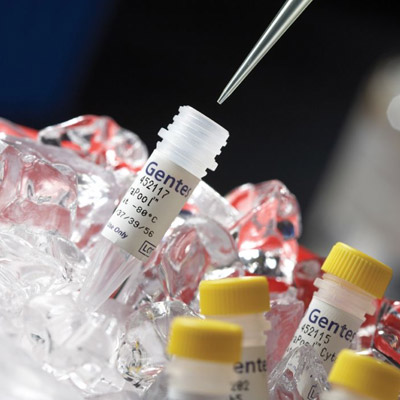 Tissue Fractions
Read more about Life Sciences products
Want to know more about Cell and Tissue culture? Click here